Volunteer
---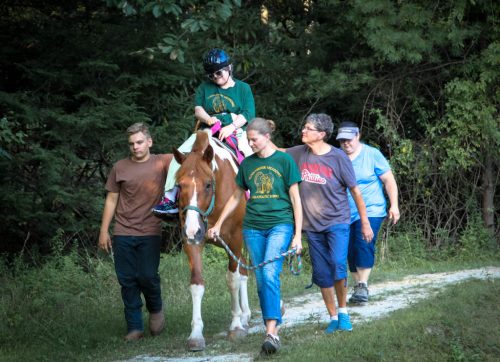 Volunteers work closely with the staff to form a team that is vital to the success of the program.
They assist the instructors in preparing the horses as well as stable care of the animals.
During lessons, volunteers sidewalk with the program's riders. Volunteers may assist both the instructor and therapist during a rider's session.
Office volunteers handle special events, fundraisers, and general office work.
To help foster new friendships with the riders, volunteers commit to a minimum of 3 hours per week for 15 weeks.
We are in need of volunteers in all aspects of program support:
Stable work: Mornings, Feeding the horses, Cleaning stalls
Office Work: Grant Writing, Mailings, News Letters
Program Sidewalkers on Tuesday/Thursday afternoons and Friday mornings
Fundraising Help: Support projects, Physical (setup and run events), Secure Sponsors
Click HERE to download the volunteer forms to get started!