Regular Lessons
---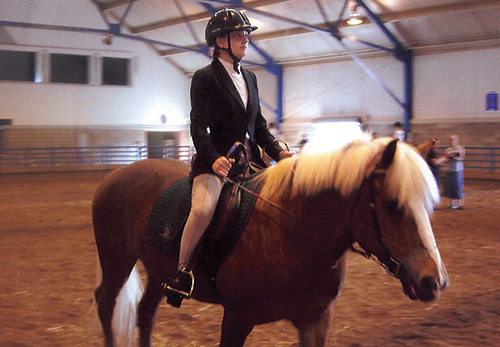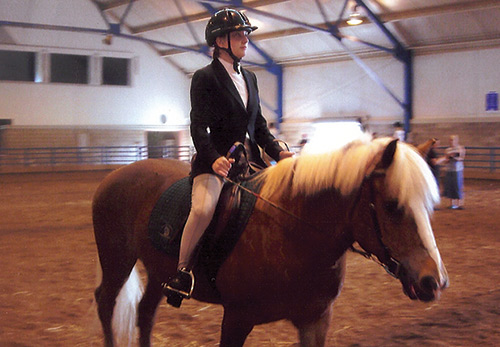 Looking for an opportunity to try horseback riding near Williamsport? Our riding lessons are available to ages 6 and up, all levels of riding ability, and taught by an experienced instructor.
Weekly one hour lessons in a small group (2-3) or half hour private lessons are available several days of the week. Beginners take half hour private lessons until they are ready to join a group. Each May, there is a student show that we prepare for, where each rider learns a pattern to demonstrate their new skills.
Our very competitive rates for riding lessons are currently $30 per lesson, per person.
Safety is #1 to us, fun is a close second! We have several reliable horses, and trailer-ins are welcome. Indoor and outdoor arenas plus trails. There are no hidden fees or costs. We have helmets in a full range of sizes for all our riders, simply come dressed appropiately in long, non-baggy pants and firmly soled shoes (preferably a durable boot with low 1/2″ heel).
Whether you're starting out or wanting to tune up your jumping skills, dressage tests, or trail/obstacle course, there's a place for you! We keep our classes small (usually only one or two riders per hour lesson).
We are located near Montgomery, Muncy, and Williamsport, just a few miles from the 15/54 intersection.
Call us at (570) 547-1565 or email to schedule!